We have light!
Progress at GPP Yankton
Our expansion project for the 40,000 sq. ft. drying and blending facility in Yankton, South Dakota is on schedule to open in the summer of 2018. Interior lighting has been installed and flooring plans have been finalized. Updates are posted as visual changes are made. If you have any questions about our new facility or our current manufacturing facility in Luverne, Minnesota, call us today at 507-283-4421.
Contact us today for more information!
Great Plains Processing
Phone: 507.283.4421
Email: Sales@gpp-co.com
Website: www.gpp-co.com
What do we do?
A lot of people ask, so we'll (try to) explain
Many ask what exactly we do at Great Plains Processing. It's a fair question as manufacturing in the agriculture world can be a confusing and convoluted topic, especially when you're relatively unknown. We've made a list of what we've done at GPP at our Luverne facility. The list below most likely is missing something, but when it's all said and done, if its been spray dried, we've either done it or can do it better.
Trace Minerals
Chelates
Complexes
Glycinates
Zinc methionine
Specialty Products
Hydrolyzed Proteins
Yeasts
Milk powders
Soy products
Plasma
Digests
Custom Blending
Organic trace minerals
Protein products
Yeast products
Specialty blends
Powder premixes
Liquid Blending
Hydrolyzed proteins
Yeasts
Soil amendment products
Fertilizers
Pelleting aids
Molasses products
Great Plains Processing – Yankton Update
The first spray dryer Great Plains Processing has scheduled to be installed at our new facility in Yankton, South Dakota is looking more and more ready every day. The spray dryer will have many capabilities, not limited to the following list:
Milk
Organic Trace Minerals
Lysine Products
Skim Milk
Whey Protein Concentrate
Whey Protein Isolate
Sweet Whey
Lactose
Delactose Whey
Whole Egg
Yolk
WPI
Whey Protein Concentrate (WPC)
Flavors
Plasma
Formula
Broth
We expect to be open for business in July of 2018. Our new facility has 40,000 square ft on nearly 20 acres of land. This will provide us the necessary room for growth as we continue to be one of the premier spray drying and blending options in the agriculture industry for many years to come.
For additional information about our products at Great Plains Processing, please click here.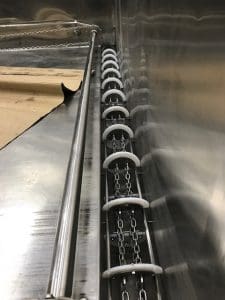 To better serve our customers, we are in the beginning phase of updating our website.
Updates include:
Updated GPP product list and information
More detailed information on raw materials
Information on new Great Plains Processing facility in Yankton, SD
Among other updates, we hope these changes better serve our customers and potential business partners. We will continue to update the information on our website as that information changes.
Our team at Great Plains Processing would like to wish everyone a Happy Thanksgiving!
Our offices and warehouse will be closed this Thursday and Friday so we can celebrate with our family and friends.
Great Plains Processing is excited to announce our expansion. We are opening a second manufacturing facility in Yankton, South Dakota scheduled to be in production by the middle of 2018. More details to come.
Joe Saini Inducted Into Liquid Feed Hall of Fame
On Friday, August 11th, 2017, GPP passed the renewal audit for IP Certification from SGS. For more information on what this means for GPP and our customers, click the link below.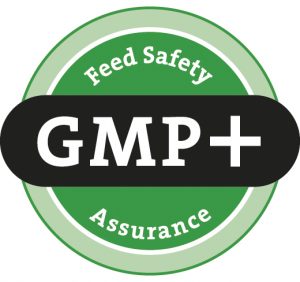 Great Plains Processing is now GMP+ Certified
GPP is now FAMI-QS, International Safe Feed Safe Food and Identity Preserved Certified. 
What is GMP+?
GMP stands for Good Manufacturing Practices. In 1992 the current GMP+ Feed Certification scheme started out with this. Afterwards, it developed into a full-fledged certification scheme by integrating ISO quality management requirements, HACCP and other elements. The + stands for the integration of HACCP: 'Hazards Analysis and Critical Control Points. The foundation of the GMP+ systematic is partly determined by continuous improvement according to the principle of the Deming circle. Plan, Do, Check, Act: write down what I'm doing, do what I've written down and providing proof that I effectively did it.
The GMP+ Feed Certification scheme does not only define conditions relating to production facilities of feed, but also for storage, transport, staff, procedures, documentation etc. Together with her partners, GMP+ international transparently defines clear conditions, so that feed safety and sustainability are guaranteed and certification bodies can conduct independent audits. GMP+ certified companies are supported with useful and practical information, such as various databases, newsletters, Q&A lists, courses and seminars. With over 13,400 participating companies in more than 70 countries, GMP+ International is a leading global player in the market of feed safety assurance certification. A GMP+ certificate provides an additional qualitative guarantee for every entrepreneur dealing with the international feed industry. A quality mark of GMP+ International tells you, the entrepreneur, that participating companies from the international food chain guarantee reliability, quality, sustainability and safety. That means that they meet all local and international statutory standards in the feed industry. Want to know about the other advantages of a GMP+ certificate? Click here. (SOURCE: https://www.gmpplus.org)
What does it mean for Great Plains Processing?
Along with FAMI-QS, ISFSF, and IP certifications, GMP+ aligns with our vision to manufacture safe, high quality ingredients for our customers and end users. The evolving domestic and international landscape demands that feed products and ingredients are manufactured to the highest standards. We are very excited to add GMP+ to our portfolio as we will always continue to be quality driven.