BLOG POST
PRODUCT SPOTLIGHT – Emerald C™
Copper Carbonate-Based Mineral Feed Ingredient
GPP is excited to announce a new product that we'll begin distributing immediately. Emerald-C Feed Grade is manufactured by Old Bridge Chemicals based in New Jersey.
What is Emerald-C™ ?
Emerald-C™ is a chloride-free, OMRI listed mineral feed ingredient proven to enhance animal health and performance. The free-flowing, copper carbonate-based green powder is ideally suited for humid environments. Extremely easy to handle and blend, Emerald-C is non-hydroscopic and insoluble in water.
Emerald-C™ offers the simplest and most concentrated form of copper (56%) available with greater bio-availability than copper sulfate. It is highly stable and non-reactive with vitamins and other essential premix ingredients. As a bound copper, Emerald-C becomes active in the digestive system, where it counts!
Emerald-C™ is manufactured by Old Bridge Chemicals in the USA at our HACCP and AFIA certified safe feed/ safe food New Jersey facility. Independent analyses of Emerald-C demonstrate that the product easily meets rigid EU criteria for the presence of dioxins and polychlorinated biphenols (PCBS).
Product Sheet
Manufacturer: 
Old Bridge Chemicals, Inc.
554 Waterworks Rd.
Old Bridge, New Jersey 08857
Typical Analysis
Common Name: EMERALD-C ™ FEED GRADECopper (Cu): 56% minimum
Iron (Fe): 0.3% maximum
Chlorides (Cl): 300 ppm maximum
Lead (Pb): 30 ppm maximum
Cadmium (Cd): 5 ppm maximum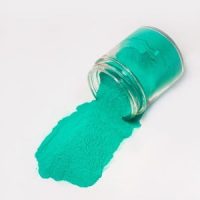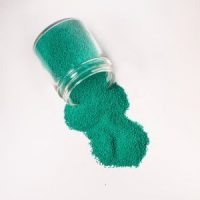 Contact Curt Beyer at Great Plains Processing for more information on the Emerald-C product line
Mobile: (228) 326-5406
Email: Curt.Beyer@gpp-co.com