BLOG POST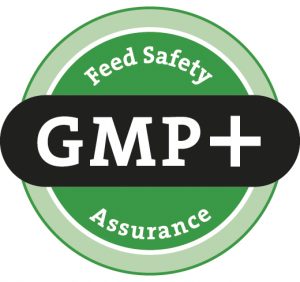 Great Plains Processing is now GMP+ Certified
GPP is now FAMI-QS, International Safe Feed Safe Food and Identity Preserved Certified. 
What is GMP+?
GMP stands for Good Manufacturing Practices. In 1992 the current GMP+ Feed Certification scheme started out with this. Afterwards, it developed into a full-fledged certification scheme by integrating ISO quality management requirements, HACCP and other elements. The + stands for the integration of HACCP: 'Hazards Analysis and Critical Control Points. The foundation of the GMP+ systematic is partly determined by continuous improvement according to the principle of the Deming circle. Plan, Do, Check, Act: write down what I'm doing, do what I've written down and providing proof that I effectively did it.
The GMP+ Feed Certification scheme does not only define conditions relating to production facilities of feed, but also for storage, transport, staff, procedures, documentation etc. Together with her partners, GMP+ international transparently defines clear conditions, so that feed safety and sustainability are guaranteed and certification bodies can conduct independent audits. GMP+ certified companies are supported with useful and practical information, such as various databases, newsletters, Q&A lists, courses and seminars. With over 13,400 participating companies in more than 70 countries, GMP+ International is a leading global player in the market of feed safety assurance certification. A GMP+ certificate provides an additional qualitative guarantee for every entrepreneur dealing with the international feed industry. A quality mark of GMP+ International tells you, the entrepreneur, that participating companies from the international food chain guarantee reliability, quality, sustainability and safety. That means that they meet all local and international statutory standards in the feed industry. Want to know about the other advantages of a GMP+ certificate? Click here. (SOURCE: https://www.gmpplus.org)
What does it mean for Great Plains Processing?
Along with FAMI-QS, ISFSF, and IP certifications, GMP+ aligns with our vision to manufacture safe, high quality ingredients for our customers and end users. The evolving domestic and international landscape demands that feed products and ingredients are manufactured to the highest standards. We are very excited to add GMP+ to our portfolio as we will always continue to be quality driven.