Blog Post
Product Spotlight – Pro+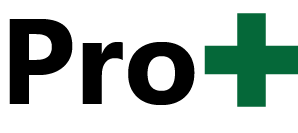 Pro+ is a new high-quality nutritional supplement and protein source that improves pig and sow performance. It contains key nutrients including digestible sources of peptides, amino acids and trace minerals. When incorporated into a balanced diet, Pro+ drives feed intake, leading to optimal growth, condition and health.
Pro+ was developed as a protein source for all animal diets, including livestock, fish, and companion animals. Pro+ includes a consistent source of essential amino acids, providing added value to a diverse group of end users.
Why use Pro+?
Naturally-raised weanling pigs whose diets contained Pro+ ate more feed and gained more weight compared to the control group in our field trials, which lasted 49-51 days.
Increased Intake: 15.18% more feed consumed
Increased Gain: 10 pounds (17.54%) higher average finished weight
Better Health: Reduced scouring
Death loss reduced from 8% to 1.33% in field trials
Adds to your operation's Return on Investment (ROI)
Guaranteed protein (min. 70%) and lysine (min. 10%) content
For more information please visit our product page here.
---
OUR QUALITY
Quality and safety are GPP's top priorities. With increasing regulation and concern across the globe, we strive to stay ahead of the curve. We are either members of, inspected and/or certified by the following bodies (click on link for more information):
American Feed Industry Association (AFIA)
U.S. Food and Drug Administration (FDA)
Minnesota Department of Agriculture
Our employees are trained and frequently updated on principles of HACCP and current Good Manufacturing Practices (cGMPs) to ensure proper actions and knowledge are used on the job..
We conduct supplier visits regularly to ensure proper quality systems are in place and up-to-date. These visits not only give us the necessary information to properly conduct our business, it also gives our customers the confidence they deserve when partnering with GPP.
We regularly test our raw and finished products for Heavy Metals, Dioxins, GMOs, and pathogens. Frequent product analysis helps us verify our quality system and monitoring programs are functioning appropriately.
GPP is committed to providing safe, quality products and services that continually meet or exceed customer expectations and regulatory requirements.
Contact Details
Curt Beyer, Vice President of Sales
Work: (507-283-4421)
Mobile: (228-326-5406)
Email: curt.beyer@gpp-co.com