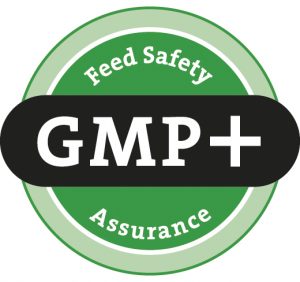 Great Plains Processing is now GMP+ Certified
GPP is now FAMI-QS, International Safe Feed Safe Food and Identity Preserved Certified. 
What is GMP+?
GMP stands for Good Manufacturing Practices. In 1992 the current GMP+ Feed Certification scheme started out with this. Afterwards, it developed into a full-fledged certification scheme by integrating ISO quality management requirements, HACCP and other elements. The + stands for the integration of HACCP: 'Hazards Analysis and Critical Control Points. The foundation of the GMP+ systematic is partly determined by continuous improvement according to the principle of the Deming circle. Plan, Do, Check, Act: write down what I'm doing, do what I've written down and providing proof that I effectively did it.
The GMP+ Feed Certification scheme does not only define conditions relating to production facilities of feed, but also for storage, transport, staff, procedures, documentation etc. Together with her partners, GMP+ international transparently defines clear conditions, so that feed safety and sustainability are guaranteed and certification bodies can conduct independent audits. GMP+ certified companies are supported with useful and practical information, such as various databases, newsletters, Q&A lists, courses and seminars. With over 13,400 participating companies in more than 70 countries, GMP+ International is a leading global player in the market of feed safety assurance certification. A GMP+ certificate provides an additional qualitative guarantee for every entrepreneur dealing with the international feed industry. A quality mark of GMP+ International tells you, the entrepreneur, that participating companies from the international food chain guarantee reliability, quality, sustainability and safety. That means that they meet all local and international statutory standards in the feed industry. Want to know about the other advantages of a GMP+ certificate? Click here. (SOURCE: https://www.gmpplus.org)
What does it mean for Great Plains Processing?
Along with FAMI-QS, ISFSF, and IP certifications, GMP+ aligns with our vision to manufacture safe, high quality ingredients for our customers and end users. The evolving domestic and international landscape demands that feed products and ingredients are manufactured to the highest standards. We are very excited to add GMP+ to our portfolio as we will always continue to be quality driven.
FSMA UPDATES
The Food Safety Modernization Act (FSMA) was signed into law on January 4, 2011, and provides the U.S. Food and Drug Administration (FDA) with sweeping new authorities and requirements. The law was a bi-partisan supported bill backed by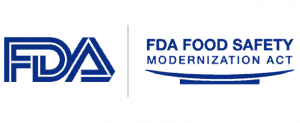 the food and feed industries. It authorizes FDA to promulgate new rules for preventive controls, develop performance standards, create new administrative detention rules, provides authority for mandatory recall of adulterated products and provides authority for hiring more than 4,000 new field staff among other provisions. It is unclear whether Congress will provide sufficient funding authorization to fully implement the law, but it is clear that FDA is proceeding with rulemaking to meet the new law's regulation deadlines. (SOURCE: AFIA.org)
UPDATES:
06-07-2017 Some Reminders of Resources for FSMA Compliance for Firms (Small Businesses) That Must Comply September 18 With Subparts A and B
wildpixel/iStock/Thinkstock
How gene editing can avoid problems GMOs face
Industry members say innovations shouldn't be limited by regulations, and further consumer education needed.
The genetically engineered transgenic industry has received a "black eye" in terms of how consumers have turned against science and resisted the use of biotechnology. The hope is that, with future technologies, such as gene editing, that can be avoided.
American Seed Trade Assn. president and chief executive officer Andrew LaVigne testified Wednesday at a House Agriculture Committee that there is a need to focus on education and working on better explaining the agricultural and food value chain as well as the evolution of plant breeding methods.
LaVigne said the majority of the general public has taken only one genetics class and probably never took another one. This lack of understanding on basic plant breeding, paired with an out-of-date perception of the 1940s farmstead and its 40 acres, has left consumers confused and worried about new technologies. It's important to get the message out and explain to consumers in simple terms the increased knowledge that is available today regarding plant physiology.
LaVigne said as new tools of plant breeding come to market, their focus needs to be on the solutions plant breeders are trying to find. Innovative new plant breeding methods, such as gene editing, allow plant scientists and breeders to precisely make specific changes to a plant's DNA using the plant's own internal processes.
The result can be activation of a beneficial characteristic such as drought tolerance or enhanced nutrition, deactivation of an unfavorable characteristic such as disease sensitivity or small changes to the DNA that reproduce a characteristic found within the plant's family, like a disease-resistant characteristic found in a wild relative.
"An underlying common denominator for new innovations in plant breeding is that they can achieve the same end result that could be achieved through more traditional plant breeding methods, but in a more precise and targeted way," LaVigne said.
In the specialty crop arena, researchers are evaluating gene editing methods to address costly diseases in crops like citrus fruits, potatoes, grapes and lettuce.
While no gene-edited products are available on the market today, this breeding method represents an exciting opportunity for agriculture, LaVigne said in his written testimony. It can be used across all crops to produce better seeds that can thrive despite new and emerging challenges — such as changing weather, plant diseases and pests — while reducing crop inputs.
In addition to farmer and environmental benefits, plant breeding innovations can bring benefits to consumers, like better-tasting produce that has a higher nutritional content.
Driscoll's CEO Kevin Murphy said most of the technology being used in plants also is being used to address diseases in humans and animals, so once it creates tremendous value there, the perception of its use in food will change as well.
"One the public sees a greater value, the perception will change. It will take time and education," Murphy said.
However, he said the industry should make sure communication uses terms that are easily understood.
Paul Wenger, president of the California Farm Bureau Federation, added that it's important not to jump in and just assume that consumers will accept the notion that whatever you're giving them is good for them. "Ask what their concerns are, and address those concerns early on," he said.
Regulatory framework
In January, a rule proposed by the Obama Administration acknowledged that some applications of gene editing result in plant varieties that are essentially equivalent to varieties developed through more traditional breeding methods and treats these varieties accordingly. Therefore, gene-edited varieties would not be subject to multiyear environmental impact reviews.
LaVigne noted, "New and evolving innovations like gene editing represent exciting opportunities for agriculture. However, if policies toward breeding methods are overly burdensome, then smaller, regional companies and the public sector will likely be precluded from fully utilizing these innovations."
He urged Congress to encourage the U.S. Department of Agriculture, Food & Drug Administration and Environmental Protection Agency to have consistent, science-based policies that promote a climate of innovation, particularly for university researchers and small companies.
Currently, biotechnology essentially has been used in only long-row crops. In order for new tools and techniques to evolve and be used within the specialty crop arena, it is important to create a policy framework that doesn't burden producers with excess costs.
"In addition to domestic efforts, it's important that the U.S. government also develops an international engagement strategy to communicate with our trading partners to prevent trade barriers due to non-harmonized regulations," LaVigne noted.
---
Source URL: http://www.feedstuffs.com/news/how-gene-editing-can-avoid-problems-gmos-face
LIVESTOCK MARKETS: Demand, profitability driving U.S. pork industry expansion
U.S. proposes to import poultry products from China.
Strong profitability and rising global demand are creating a strong incentive for U.S. pork processors to expand capacity. The impending increase in demand for hog supplies will create favorable terms for producers, while intensified competition among processors could lead to a short-term compression in packer margins, according to a new report from CoBank.
"U.S. pork packing capacity will increase 8-10% by mid-2019, when five processing facility construction projects are complete and fully operational," said Trevor Amen, an economist with CoBank who specializes in animal protein. "Hog production is expected to increase 2-4% in both 2017 and 2018 to meet the demand for more supplies, with the bulk of the increased production coming from small to midsize pork producers in the Midwest."
CoBank reported that three new state-of-the-art pork processing facilities with the capacity to process more than 10,000 hogs per day are currently under construction. Two of the facilities are being built in Iowa and one in Michigan. Two smaller plants with daily capacities of less than 5,000 head are being renovated in Missouri and Minnesota, CoBank noted.
"As each of the new projects comes on line, hog supplies will adjust upward," Amen said. "Transitional market conditions such as these typically come with increased price volatility over the short term, and bargaining leverage will shift in favor of producers as the expansion of hog supplies catches up with processing capacity."
However, lean hog prices may soften until a new market equilibrium is established and an increase in exports fills the demand gap, he added.
Exports remain critical
According to the report, the success of this substantial increase in processing capacity and hog production hinges largely on continued global demand for U.S. pork. While 2017 exports through April were up 15%, total annual exports for the year are expected to increase 5-8%. An additional increase of 3-6% is expected in 2018. Exports have been a boon to the industry, but the potential risk of export disruption carries severe consequences, CoBank warned.
"Continued global demand for U.S. pork will be a critical factor as the market adjusts over the next two years," Amen said. "Domestic consumer demand has been very strong, and we expect that to continue. However, prospects for a further boost in domestic demand are limited. Therefore, export markets will have to absorb the production increases."
U.S. producer access to foreign markets will be critical to preventing a domestic supply glut as well as deterioration in margins for both producers and processors, CoBank said.
Processing facility upgrades to continue
To remain competitive, the report said processors must continuously upgrade or replace existing facilities to implement new technology, including automation and mechanisms that ensure compliance with stricter food safety standards.
"Historically, initial losses in new or expanded plants are inevitable, and packer margins are typically narrower than pre-expansion, but margins improve and normalize following the transition period, and processors are better positioned with efficiency gains and an improved ability to customize production," Amen said.
Longer term, pressure could persist for older plants as aging technology inhibits efficiency gains. Eventually, the cycle of replacing older infrastructure will reach its next phase, and new investments will take the place of retired capacity.
FSIS proposes to import poultry products from China
As part of the 100-day plan between China and the U.S. announced earlier this year, the U.S. Food Safety & Inspection Service (FSIS) has published a proposed rule to amend the poultry products inspection regulations to list China as eligible to ship poultry products to the U.S. from birds slaughtered in China. China is currently allowed to export processed poultry products to the U.S. only if the products are derived from poultry slaughtered in the U.S. or in other countries eligible to slaughter and export poultry to the U.S.
"FSIS is proposing this action because the agency has reviewed (China's) laws, regulations and poultry slaughter inspection system as implemented and has determined that (its) poultry slaughter inspection system is equivalent to the system that the United States has established under the Poultry Products Inspection Act (PPIA) and its implementing regulations," the FSIS notice stated.
The National Turkey Federation (NTF) urged a swift completion of the process in order to resume normal trade between the two countries. In January 2015, China issued a blanket ban on all U.S. poultry over issues related to avian influenza.
"NTF believes today's notice regarding the importation of cooked chicken from China is an essential first step in the process of restoring normal exports of U.S. turkey and all poultry to China. In 2013, the U.S. exported more than $70 million worth of turkey meat to China, but that trade has been suspended for more than two years now," NTF said.
When the 100-day plan was initially unveiled, National Chicken Council (NCC) president Mike Brown said the announcement was "a positive development and a testament to the Administration's work to break down some of the existing obstacles that have been preventing U.S. chicken from regaining access to the Chinese market."
"NCC and our members support free and fair trade," Brown continued. "In order to be effective, free trade must operate as a two-way street. I am optimistic that, as our negotiators continue the dialogue with China, U.S. broiler access issues will be resolved expeditiously."
Market recap
The June live cattle futures market tumbled downward this week from the higher prices seen over the last month. Nearby contracts closed lower Monday and Thursday at $128.35/cwt. and $122.50/cwt.
August feeder cattle futures also fell this week. Nearby contracts closed lower Monday and Wednesday at $151.55/cwt. and $146.125/cwt., respectively, but recovered some of the losses by Thursday's close of $147.075/cwt.
For the beef cutouts this week, Choice and Select were both lower at $249.74/cwt. and $220.53/cwt., respectively.
June lean hog futures were mixed this week. Nearby contracts closed lower Monday at $81.975/cwt., and despite posting some gains Tuesday and Wednesday, they also finished lower Thursday at $82.050/cwt.
Pork cutout values were mixed Thursday. The wholesale pork cutout was lower at $94.90/cwt. Loins were also lower at $91.36/cwt. Hams and bellies were higher at $70.04/cwt. and $166.10/cwt., respectively.
Hogs delivered to the western Corn Belt continued to climb this week, closing at $81.41/cwt. on Thursday.
The U.S. Department of Agriculture reported the Eastern Region whole broiler/fryer weighted average price at $1.1034/lb. on June 9.
According to USDA, egg prices were unchanged, with steady trade sentiment. Offerings were adequate, and supplies were light to mostly moderate. Demand was moderate in most areas and moderate to good in California.
Large eggs delivered to the Northeast were lower at 62-66 cents/doz. Prices in the Southeast and Midwest were lower at 61-64 cents/doz. and 54-57 cents/doz., respectively. Large eggs delivered to California were lower at $1.05/doz.
For turkeys, USDA said the market was mostly to barely steady and, in some instances, weak. Offerings have been mixed but mostly moderate. Demand has been light. Prices for hens and toms were unchanged at 94 cents to $1.03/lb.
---
Source URL: http://www.feedstuffs.com/markets/livestock-markets-demand-profitability-driving-us-pork-industry-expansion
New Products
Things are getting exciting at GPP in the summer of 2017. Our main focus has been combining our manufacturing expertise and product knowledge to develop game changing products that we will be introducing to the marketplace very shortly. We will have new products using betaine and lysine in ways that have not been seen before. In the coming weeks and months, GPP will post product information, updates, technical information as soon as everything is finalized.
As always, the products will be manufactured at a FAMI-QS, GMP+, ISFSF, and HAACP certified facility.
Please contact Curt Beyer, VP of Sales, for more information
Mobile: 1-228-326-5406
Guide moves animal handling practices in right direction
NAMI releases 20th anniversary edition of "Animal Handling Guidelines."
I just received a press release from my friends at the North American Meat Institute (NAMI) regarding the 20th anniversary edition of the "Animal Handling Guidelines," and I'm of two minds.
For one, it represents two decades of remarkable advances in improving the welfare of livestock. I was there when edition No. 1 first hit the streets and remember the controversy it created. Fortunately, most people who originally viewed it with alarm have now accepted it as the right thing to do.
On the other hand, I have to ask, "What took so long?"
It's a petty complaint, I guess. Driven in part by the Animal Handling Conference — an annual event in Kansas City, Mo., that has been a tremendous influence in both spreading the "gospel" as well as advancing the cause — the industry has moved light years ahead in its practices since the late 1990s.
The original guidelines were written by Colorado State University professor of animal behavior Dr. Temple Grandin, working with NAMI's Animal Welfare Committee. She developed the industry's audit system, too, in 1997.
According to the NAMI press release, "Dr. Grandin said, 'You manage what you measure.' By measuring objective criteria like animal vocalizations, falls, the use of prods to move animals, effective stunning and other objective criteria, she argued that (meat) plants could evaluate their animal handling practices, identify problems and drive continuous improvement. The institute agreed with her view and invited her to write it."
"It's been wonderful to watch meat plants embrace the audit throughout the last two decades and to see the measurable improvements that have occurred in animal care and handling," Grandin said. "Together with our annual Animal Handling Conference , the audit has helped elevate the importance of good animal handling and professionalized the role of those who handle livestock during transport and at the plants."
Adele Douglass, executive director of Human Farm Animal Care, a leading animal welfare nonprofit that counts Grandin as a board member, acknowledged Grandin's role in improving the care and handling of livestock. She noted that "Grandin's knowledge and influence have been significant factors in the progress we've made over the past 20 years."
Important changes in the 2017 edition of the guidelines include a small boost in the efficiency of captive bolt stunners: The acceptable stunning accuracy score has been increased from 95% to 96%.
Plants that use carbon dioxide stunning or head-only reversible electric stunning should consider auditing insensibility both prior to bleed and on the rail.
Perhaps feeling the pressure to highlight the rules for handling non-ambulatory livestock — there have been several widely reported scandals in the past few years — the guidelines placed more emphasis on insisting that ambulatory livestock should never be moved over non-ambulatory livestock.
Reacting to another problem that has proven newsworthy recently, the transportation audit will now ask whether the plant had documented training for its employees on properly receiving animals. Training must also lead to a significantly reduced acceptable level of prodding at unloading — from 25% or less to 10% or less.
The bottom line: The public is becoming more aware of how food reaches the table. Any form of animal abuse, real or imagined, will not be tolerated.
NAMI's more aggressive approach to the problem, as shown in the 20th edition of its handling guidelines, is a perfect rallying point for a concerned industry.
*Chuck Jolley is president of Jolley & Associates, a marketing and public relations firm that concentrates on the food industry.
---
Source URL: http://www.feedstuffs.com/commentary/guide-moves-animal-handling-practices-right-direction
DEED: 6 Minnesota companies honored for export activity

5 other firms recognized for attracting foreign direct investment to Minnesota

The Minnesota Trade Office May 11 awarded the 2016 Governor's International Trade Award to six Minnesota companies that have been successful exporters.

The companies were honored during the World Trade Month luncheon at the Hilton Hotel in Bloomington. They were selected for developing and growing a significant part of their business from exports, for increasing or maintaining jobs in Minnesota to support international sales, and for developing novel approaches for competing globally.

The 2016 winners are Digital Content LLC of Edina, Crown Iron Works Co. of Roseville, DCM Tech Inc. of Winona, Great Plains Processing of Luverne, Ralco Nutrition Inc. of Marshall and Top Tool Co. of Blaine.

Additionally, the Trade Office named five other companies winners of the Governor's Foreign Direct Investment Award, which recognizes significant investment in Minnesota by foreign-based companies.

"These Minnesota companies illustrate how exporting or attracting foreign direct investment can help businesses compete globally," said Commissioner Shawntera Hardy of the Minnesota Department of Employment and Economic Development (DEED). "I congratulate them for their global achievements and thank each of them for being models that can inspire other Minnesota businesses to pursue international trade."

International trade is a key part of the Minnesota economy, with Minnesota companies generating more than $19 billion in sales from exports of agricultural, mining and manufactured products last year. Minnesota businesses exported 1,044 different products to 207 countries in 2016. Exports support almost 120,000 jobs in Minnesota.

The 2016 Governor's International Trade Award winners:

Digital Content LLC, Edina www.bigjohngames.com
Selling under the name Big John Games, the company designs and develops video games. It sells to customers in the United States and 28 other countries via Nintendo and its distributor networks. The company had exports of $2.2 million in 2015, which accounted for 80 percent of its sales.

Crown Iron Works Co., Roseville www.crowniron.com
Crown Iron started as a Minnesota blacksmith shop in 1878. In 1948 it diversified into food processing by introducing the "solvent extractor" for processing oilseeds such as soybeans. Today, Crown has more than 400 oilseed plants in 50 countries. Half of the world's soybeans are processed with Crown equipment. Crown export sales were $42 million in 2015, representing 57 percent of its total sales.

DCM Tech Inc., Winona www.dcm-tech.com
Founded in 1974, DCM designs and manufactures machine tools and surface-grinding equipment. DCM's customer base is primarily in North America, but its market has grown to include 19 countries in the past 15 years. Most recent export sales were $1.02 million – 14 percent of total sales.

Great Plains Processing, Luverne www.gpp-co.com
Great Plains Processing manufactures and ships animal feed supplements to 42 countries, accounting for 65 percent of its total sales. In the past three years, international shipments have grown 9.2 percent. In the same period, the company's workforce has grown from 12 to 19.

Ralco Nutrition Inc., Marshall www.ralcoagriculture.com
Ralco is a third-generation family business with distribution in 25 countries. The company provides advanced technologies in animal nutrition, animal health and enhanced plant performance products. In the past three years, the company has added six national markets and expanded exports to more than $7 million (8.8 percent of total sales). Full-time employment has grown from 135 to 188.

Top Tool Co., Blaine www.toptool.com
Founded 1966, Top Tool is a precision metal-stamping manufacturer. Beginning with its first export sale in 2010, the company has become an active exporter. Over the past three years, Top Tool export sales have risen from $251,000 to $922,000.

The following companies were named winners of the Governor's Foreign Direct Investment Award: Cirrus Aircraft Corp. of Duluth (Zhuhai, Guangdong, China), Global Kinetics Corp. of Minnetonka (Melbourne, Australia), La Costeña/Faribault Foods in Faribault (Ecatepec, State of Mexico, Mexico), Moventas in Chanhassen (Jyväskylä, Finland), and Sappi Fine Paper North America in Cloquet (Johannesburg, South Africa). All five businesses are owned by foreign parent companies.

HGA Architects and Engineers of Minneapolis was also recognized, receiving a Governor's Certificate of Commendation for collaborating with the Minnesota Trade Office on many activities. HGA has hosted many diplomatic events over the years, including a gathering with U.S. ambassadors from Asia and an event with more than 70 leaders from Latin America and South America, both in 2015.
Tags: Blaine, Edina, Minnesota Department of Employment and Economic Development (DEED), Roseville
Come visit us at booth V808. We will be sharing a booth with Brookside Agra during the show.
---

Event details:
June 7-9
Iowa State Fairgrounds
Bridging the gap between naturally produced amino acids and those needed for optimum condition helps improve health and performance, publishes gpp-co.com

Luverne, Minnesota – March 23, 2017 /MarketersMedia/ — Research has been ongoing in regard to the roles of various nutritional elements in livestock health and performance. Recent studies place increased emphasis on the significance of amino acids in animal diets, particularly that of pigs. These studies were conducted from three key angles, all of which point to positive results from proprietary amino acid intake. In light of these findings, Briana Conrad of Great Plains Processing (http://gpp-co.com/) has launched a new product in the company's lineup.
"At Great Plains Processing, we're dedicated to being on the cutting edge of the feed industry," said Conrad, "and we cover the full spectrum of feed processing needs. We have the facilities and expertise to produce both standard and custom liquid and dry blends. Our team continuously incorporates new developments into our processes and brings new ideas to our industry. Our latest product, GP Pro Plus is a high-quality nutritional supplement designed to deliver vital proteins and trace minerals as part of a balanced diet."
Reports indicate amino acids are critical factors in development on the cellular level as well as sources of energy for proper organ function. They are also crucial to muscle growth and maintenance. As vital elements in metabolism, amino acids aid in breaking down other nutrients and distributing them throughout the body as needed. They likewise play a role in nutrient absorption during digestion.
Studies have shown links between amino acid deficiencies and weakened immunity. Insufficient amounts of lysine and other AA's have been deemed particularly detrimental among young pigs from six to 12 weeks of age as well as those having been exposed to illnesses. Lastly, AA's are believed to reduce the environmental impact of pigs' waste by lowering nitrogen content. While 22 amino acids are vital to health and proper growth, pigs are only able to produce 10 of them naturally; those remaining 12 must be gleaned from food and supplements.
Further details about GP Pro+ along with Great Plains Processing's other products and services are available via www.gpp-co.com.
Concluded Conrad, "GP Pro+ contains a range of key nutrients, including digestible sources of peptides, amino acids and trace minerals. When incorporated into a balanced diet, it drives feed intake, leading to optimal growth, condition and health. We invite anyone interested to view the results of our field trials on our website or contact us for more information. Quality, safety and innovation are our top priorities, and this latest product in our lineup carries on our commitment to these values."
About Great Plains Processing:
Established in 2000, Great Plains Processing has grown to become a global leader in custom spray drying and blending for the feed industry. The company's services expand beyond manufacturing to include sales, distribution, logistics and warehousing.
Contact Info:
Name: Briana Conrad
Organization: Great Plains Processing
Phone: (507) 283-4421
Source URL: http://marketersmedia.com/great-plains-processing-launches-new-product-geared-toward-livestock-health/180324
For more information, please visit http://gpp-co.com/
Source: MarketersMedia
Release ID: 180324