GP Pro+ is a new high-quality nutritional supplement that improves pig and sow performance. It contains key nutrients including digestible sources of peptides, amino acids and trace minerals. When incorporated into a balanced diet, GP Pro+ drives feed intake, leading to optimal growth, condition and health.
GP Pro+ was developed as a protein source for all animal diets, including livestock, fish, and companion animals. GP Pro+ includes a consistent source of essential amino acids, providing added value to a diverse group of end users.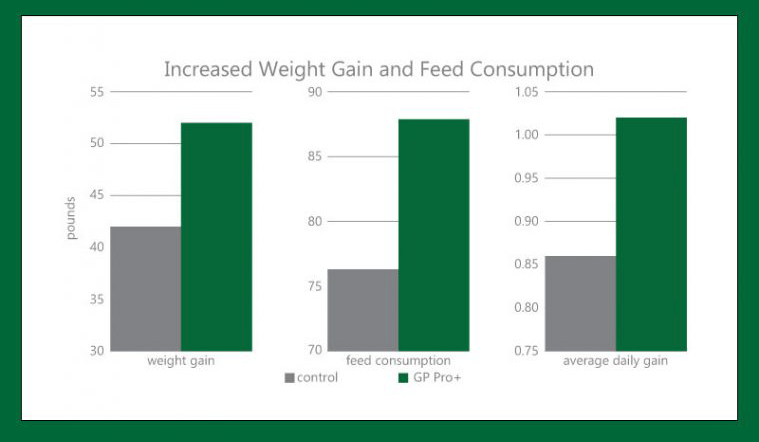 Why use GP Pro+?
Naturally-raised weanling pigs whose diets contained GP Pro+ ate more feed and gained more weight compared to the control group in our field trials, which lasted 49-51 days.
Increased Intake: 15.18% more feed consumed
Increased Gain: 10 pounds (17.54%) higher average finished weight
Better Health: Reduced scouring
Death loss reduced from 8% to 1.33% in field trials
Adds to your operation's Return on Investment (ROI)
Guaranteed protein (min. 70%) and lysine (min. 10%) content
---