Dr.Kate's Deer Supplement
Deer farming is a rapidly growing industry. As a farmer, you know your deer need the very best nutrition to thrive. Great Plains Processing is excited to offer a new deer supplement with added protein. This product will meet the specific needs of your deer farm.
You already have the grains, so let us provide the rest.
The power of science, working for you
Dr. Kate's Deer Supplement is a scientifically-formulated product designed to optimize the health and growth of deer. It was created by Dr. Kate Jackson, an animal nutritionist with more than 25 years of experience in the animal feed industry. With a unique blend of vitamins and minerals—and the apple flavor deer love—our deer supplement can take your deer herd to the next level.
The supplement can be used year-round. This means your deer will receive a consistent supply of the nutrients they need to grow and stay healthy.
Impressive results
Early product testers are satisfied with the results of Dr. Kate's Deer Supplement. One person said that overall, deer herds located in the area where the product was used seemed larger during archery season, and specifically remarked on the larger racks.
Made for you
The supplement is packaged in 50 lb. (22.68 kg) bags, but we can provide custom packaging to meet your needs. Contact GPP today to request a sample, or to speak with our staff about how Dr. Kate's Deer Supplement can improve the health and growth of your deer.
Your deer need a specially-formulated diet, and Great Plains Processing has what you need. With this in mind, we are happy to work with your nutritionist to create the ideal supplement for your herd. Let's work together to create the best possible feed for your deer farm.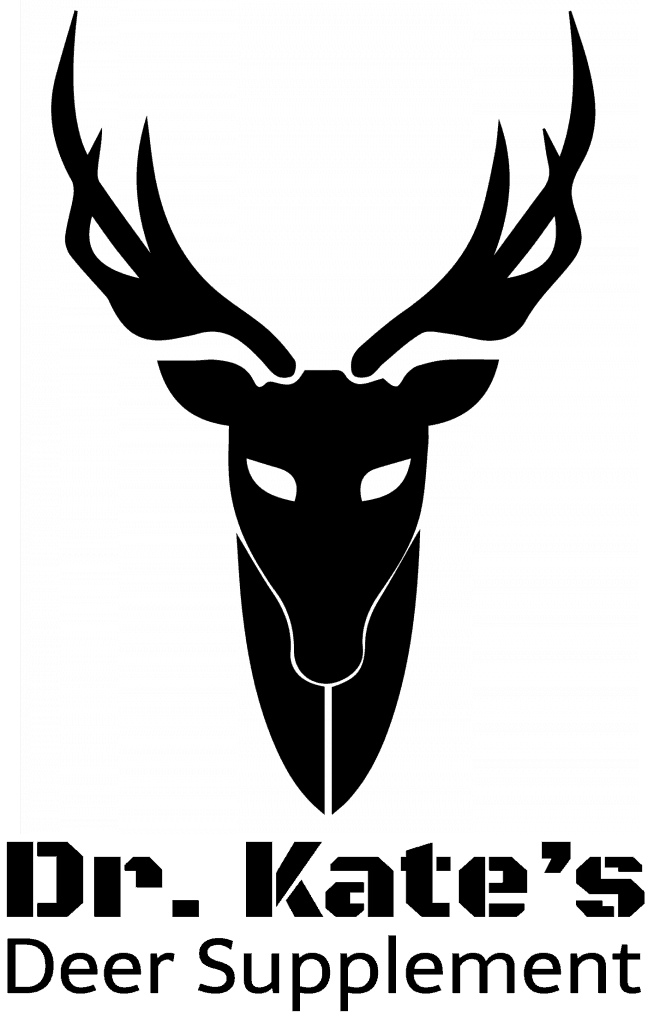 Now available in 2 varieties
A pelleted version with extra protein that can be easily mixed with rations (Perfect for deer farms!)
The original supplement designed for ground use