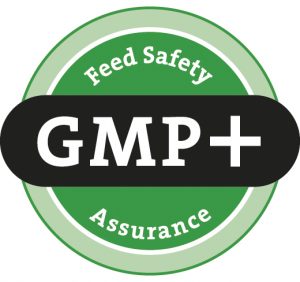 Great Plains Processing is now GMP+ Certified
GPP is now FAMI-QS, International Safe Feed Safe Food and Identity Preserved Certified. 
What is GMP+?
GMP stands for Good Manufacturing Practices. In 1992 the current GMP+ Feed Certification scheme started out with this. Afterwards, it developed into a full-fledged certification scheme by integrating ISO quality management requirements, HACCP and other elements. The + stands for the integration of HACCP: 'Hazards Analysis and Critical Control Points. The foundation of the GMP+ systematic is partly determined by continuous improvement according to the principle of the Deming circle. Plan, Do, Check, Act: write down what I'm doing, do what I've written down and providing proof that I effectively did it.
The GMP+ Feed Certification scheme does not only define conditions relating to production facilities of feed, but also for storage, transport, staff, procedures, documentation etc. Together with her partners, GMP+ international transparently defines clear conditions, so that feed safety and sustainability are guaranteed and certification bodies can conduct independent audits. GMP+ certified companies are supported with useful and practical information, such as various databases, newsletters, Q&A lists, courses and seminars. With over 13,400 participating companies in more than 70 countries, GMP+ International is a leading global player in the market of feed safety assurance certification. A GMP+ certificate provides an additional qualitative guarantee for every entrepreneur dealing with the international feed industry. A quality mark of GMP+ International tells you, the entrepreneur, that participating companies from the international food chain guarantee reliability, quality, sustainability and safety. That means that they meet all local and international statutory standards in the feed industry. Want to know about the other advantages of a GMP+ certificate? Click here. (SOURCE: https://www.gmpplus.org)
What does it mean for Great Plains Processing?
Along with FAMI-QS, ISFSF, and IP certifications, GMP+ aligns with our vision to manufacture safe, high quality ingredients for our customers and end users. The evolving domestic and international landscape demands that feed products and ingredients are manufactured to the highest standards. We are very excited to add GMP+ to our portfolio as we will always continue to be quality driven.
FSMA UPDATES
The Food Safety Modernization Act (FSMA) was signed into law on January 4, 2011, and provides the U.S. Food and Drug Administration (FDA) with sweeping new authorities and requirements. The law was a bi-partisan supported bill backed by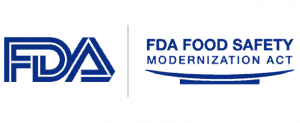 the food and feed industries. It authorizes FDA to promulgate new rules for preventive controls, develop performance standards, create new administrative detention rules, provides authority for mandatory recall of adulterated products and provides authority for hiring more than 4,000 new field staff among other provisions. It is unclear whether Congress will provide sufficient funding authorization to fully implement the law, but it is clear that FDA is proceeding with rulemaking to meet the new law's regulation deadlines. (SOURCE: AFIA.org)
UPDATES:
06-07-2017 Some Reminders of Resources for FSMA Compliance for Firms (Small Businesses) That Must Comply September 18 With Subparts A and B
wildpixel/iStock/Thinkstock
How gene editing can avoid problems GMOs face
Industry members say innovations shouldn't be limited by regulations, and further consumer education needed.
The genetically engineered transgenic industry has received a "black eye" in terms of how consumers have turned against science and resisted the use of biotechnology. The hope is that, with future technologies, such as gene editing, that can be avoided.
American Seed Trade Assn. president and chief executive officer Andrew LaVigne testified Wednesday at a House Agriculture Committee that there is a need to focus on education and working on better explaining the agricultural and food value chain as well as the evolution of plant breeding methods.
LaVigne said the majority of the general public has taken only one genetics class and probably never took another one. This lack of understanding on basic plant breeding, paired with an out-of-date perception of the 1940s farmstead and its 40 acres, has left consumers confused and worried about new technologies. It's important to get the message out and explain to consumers in simple terms the increased knowledge that is available today regarding plant physiology.
LaVigne said as new tools of plant breeding come to market, their focus needs to be on the solutions plant breeders are trying to find. Innovative new plant breeding methods, such as gene editing, allow plant scientists and breeders to precisely make specific changes to a plant's DNA using the plant's own internal processes.
The result can be activation of a beneficial characteristic such as drought tolerance or enhanced nutrition, deactivation of an unfavorable characteristic such as disease sensitivity or small changes to the DNA that reproduce a characteristic found within the plant's family, like a disease-resistant characteristic found in a wild relative.
"An underlying common denominator for new innovations in plant breeding is that they can achieve the same end result that could be achieved through more traditional plant breeding methods, but in a more precise and targeted way," LaVigne said.
In the specialty crop arena, researchers are evaluating gene editing methods to address costly diseases in crops like citrus fruits, potatoes, grapes and lettuce.
While no gene-edited products are available on the market today, this breeding method represents an exciting opportunity for agriculture, LaVigne said in his written testimony. It can be used across all crops to produce better seeds that can thrive despite new and emerging challenges — such as changing weather, plant diseases and pests — while reducing crop inputs.
In addition to farmer and environmental benefits, plant breeding innovations can bring benefits to consumers, like better-tasting produce that has a higher nutritional content.
Driscoll's CEO Kevin Murphy said most of the technology being used in plants also is being used to address diseases in humans and animals, so once it creates tremendous value there, the perception of its use in food will change as well.
"One the public sees a greater value, the perception will change. It will take time and education," Murphy said.
However, he said the industry should make sure communication uses terms that are easily understood.
Paul Wenger, president of the California Farm Bureau Federation, added that it's important not to jump in and just assume that consumers will accept the notion that whatever you're giving them is good for them. "Ask what their concerns are, and address those concerns early on," he said.
Regulatory framework
In January, a rule proposed by the Obama Administration acknowledged that some applications of gene editing result in plant varieties that are essentially equivalent to varieties developed through more traditional breeding methods and treats these varieties accordingly. Therefore, gene-edited varieties would not be subject to multiyear environmental impact reviews.
LaVigne noted, "New and evolving innovations like gene editing represent exciting opportunities for agriculture. However, if policies toward breeding methods are overly burdensome, then smaller, regional companies and the public sector will likely be precluded from fully utilizing these innovations."
He urged Congress to encourage the U.S. Department of Agriculture, Food & Drug Administration and Environmental Protection Agency to have consistent, science-based policies that promote a climate of innovation, particularly for university researchers and small companies.
Currently, biotechnology essentially has been used in only long-row crops. In order for new tools and techniques to evolve and be used within the specialty crop arena, it is important to create a policy framework that doesn't burden producers with excess costs.
"In addition to domestic efforts, it's important that the U.S. government also develops an international engagement strategy to communicate with our trading partners to prevent trade barriers due to non-harmonized regulations," LaVigne noted.
---
Source URL: http://www.feedstuffs.com/news/how-gene-editing-can-avoid-problems-gmos-face
New Products
Things are getting exciting at GPP in the summer of 2017. Our main focus has been combining our manufacturing expertise and product knowledge to develop game changing products that we will be introducing to the marketplace very shortly. We will have new products using betaine and lysine in ways that have not been seen before. In the coming weeks and months, GPP will post product information, updates, technical information as soon as everything is finalized.
As always, the products will be manufactured at a FAMI-QS, GMP+, ISFSF, and HAACP certified facility.
Please contact Curt Beyer, VP of Sales, for more information
Mobile: 1-228-326-5406
GPP purchases large quantities of raw materials to satisfy our customers' orders and fulfill production needs on our own products. We are well equipped to distribute both raw materials and finished product to your company. GPP has supply agreements with many large raw material suppliers, and could help your business source its raw materials to receive a consistent supply at better prices without sacrificing quality. Visit our website for more information at GPP-co.com
Soy Protein
Soy flour (GMO & non-GMO)
Soy isolate (GMO & non-GMO)
Trace Minerals
Cupric (copper) sulfate
Ferrous (iron) sulfate
Manganese sulfate
Zinc sulfate
Miscellaneous
Citric Acid
and more
Packaging sizes vary. Please call for more information regarding raw materials and packaging sizes.
Contact us to see how your operation can partner with GPP to receive high-quality raw materials for your production. Price breaks available.
Procedure developed for organizations interested in having their standards and programs verified.
The U.S. Department of Agriculture's Agricultural Marketing Service (AMS) has developed a program under which it will offer assessments of independent animal welfare standards and programs to determine if they conform to the International Organization for Standardization (ISO) Technical Specification (TS) 34700 – Animal Welfare Management/General Requirements and Guidance for Organizations in the Food Supply Chain.
The ISO TS applies to terrestrial animals bred or kept for the production of food or feed and was developed to ensure that food-producing animals are raised, transported and processed humanely. The TS also establishes a strong framework for industry animal welfare standards and programs to verify that they are rooted in science and can be widely accepted.
AMS has developed a procedure for organizations interested in having their standards and programs verified against ISO TS 34700. AMS invites organizations interested in this service to review the procedure, "USDA ISO TS 34700 Animal Welfare Assessment." AMS will work with interested organizations to develop additional program materials, including objective, transparent audit checklists. Programs will be verified through routine independent and on-site audits by AMS to ensure that they meet the requirements of ISO TS 34700.
---
Source URL: http://www.feedstuffs.com/news/usda-develops-animal-welfare-assessment-standards-programs
Sustainability: Beyond the Buzzword
For more information on AFIA's sustainability efforts, please contact the AFIA manager of communications, Miranda McDaniel at (703) 558-3579.
"Sustainability in the Feed Industry." AFIA.org. American Feed Industry Association, October 30th, 2014. Accessed December 5th, 2016.
Click on the link below to view our schedule of events for early 2017. Check back often as we will keep this up-to-date.
GMP+ FSA certification
Source: gmpplus.org
The GMP+ Feed Certification scheme was initiated and developed in 1992 by the Dutch feed industry in response to various more or less serious incidents involving contamination in feed materials. Although it started as a national scheme, it has developed to become an international scheme that is managed by GMP+ International in collaboration with various international stakeholders.
Even though the GMP+ Feed Certification scheme originated from a feed safety perspective, in 2013 the first feed responsibility standard has been published. For this purpose, two modules are created: GMP+ Feed Safety Assurance (focussed on feed safety) and GMP+ Feed Responsibility Assurance (focussed on responsible feed).
GMP+ Feed Safety Assurance is a complete module for the assurance of feed safety in all the links of the feed chain. Demonstrable assurance of feed safety is a 'license to sell' in many countries and markets and participation in the GMP+ FSA module can facilitate this excellently. Based on needs in practice, multiple components have been integrated into the GMP+ FSA module, such as requirements for the quality management system (ISO 9001), HACCP, product standards, traceability, monitoring, prerequisites programmes, chain approach and the Early Warning System.
The documents within the GMP+ Feed Certification scheme are subdivided into a number of series. The next schematic representation shows the content of the GMP+ Feed Certification scheme.
For more information please visit the official GMP+ website.